Global HR & Payroll
Global HR & Payroll Management Systems
IRIS FMP is a trusted partner in international payroll, benefits, payments and HR solutions for organizations expanding globally.
Trusted partner for global brands
We help the following brands to see beyond their horizons to realize their global potential.
How we simplify global payroll & HR
IRIS FMP simplifies global payroll & HR by delivering on the following promises.
Simplified, accelerated people engagement
Seamlessly, compliantly onboarding your organization and people to rapidly unlock your talent investment by reducing their time to value.
Trusted excellence in global payroll & benefits
We take the complexity away from local pay and benefits, ensuring your growing global workforce are paid accurately on-time, every time.
Global expertise, local knowledge
Our qualified and experienced global HR specialists work in partnership with you to maximize your global workforce's full potential.
Solutions that flex with your growth
Flexible people-led pay and HR solutions, supporting you across the employee and global expansion lifecycle.
Our global reach
We reach around the globe with our international payroll & HR solutions for businesses looking to expand globally.
40,000
happy customers from all industry sectors all across the globe.
88
countries where we can deliver 'In Country' payroll & HR services.
6.9B
or 90% of the global workforce covered by our payroll & HR solutions.
$282M
in global payment disbursements paid per year by IRIS.
1978
established in 1978 with over six decades of helping customers grow with our payroll & HR solutions.
Our comprehensive global payroll & HR solution
IRIS FMP ensures your compliance and improves your productivity and engagement.
Global payroll & payments services
Looking to unify your global payroll providers or rapidly deploy new employees on an 'In Country' Payroll Service? IRIS FMP can help you.
Global HR services & consultancy
Complex merger or acquisition? Ongoing employee relations issues? IRIS FMP offers expert global HR services and support in one place.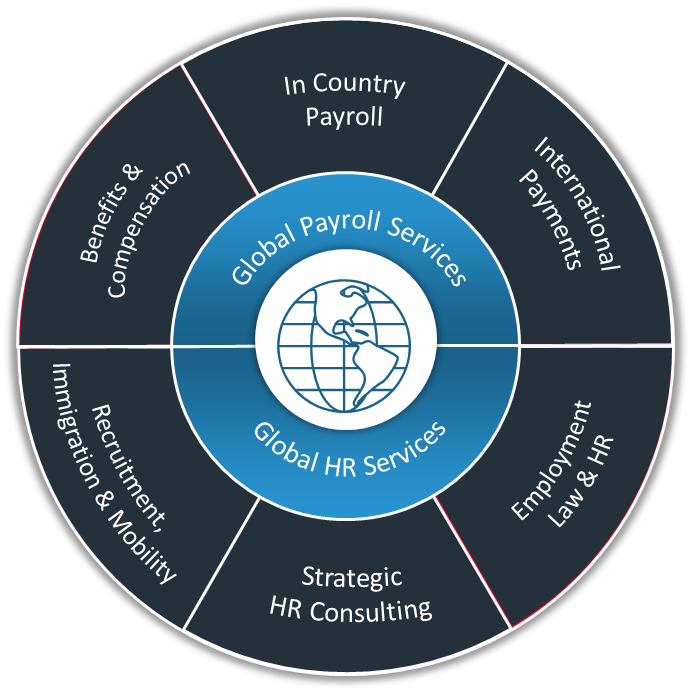 Why IRIS FMP?
IRIS FMP ensures your compliance and improves your productivity and engagement.
Compliance
We ensure the compliance of your organization and people as you enter and grow into new locations – harmonizing your global workforce employee value proposition.
Productivity
Unifying and automating global people processes – saving you time and money and allowing your organization to focus on meeting and exceeding its strategic growth goals.
Engagement
Reducing the time-to-value for new colleagues and working in partnership with you to improve the engagement and performance of your global workforce.
Are you ready to start your global expansion journey?
Contact Us
Guides
Customer success stories
Discover how our solutions enable organizations to successfully expand globally.

Textile Exchange
Textile Exchange is a global non-profit driving a positive impact on climate change across the fashion and textile industry. It guides a growing community of brands, manufacturers, and farmers toward more purposeful production from the very start of the supply chain.


ON24
How IRIS HR Consulting helped ON24, an award-winning MarTech SaaS company, expand across the Asia Pacific region, thanks to our state-of-the-art technology, decades of experience and deep understanding of international markets.


Iconex
IRIS HR Consulting ensured the smooth acquisition of this 740-employee division of a global technology company, spread over multiple countries – from individual employee paperwork and immigration requirements, to payroll and benefits.